How do you know when you need us to come out and perform repairs to your sprinkler system?
Big sprinkler system leaks are fairly easy to see, and waste a lot of water quickly. You'll probably notice an "un-engineered water feature" in your yard. But there are several less obvious symptoms of a sprinkler system that isn't working optimally.
Over time, a small leak can waste an enormous amount of water, along with damaging your lawn and garden. Here are three signs that you may need a service call.
1. Soggy Grass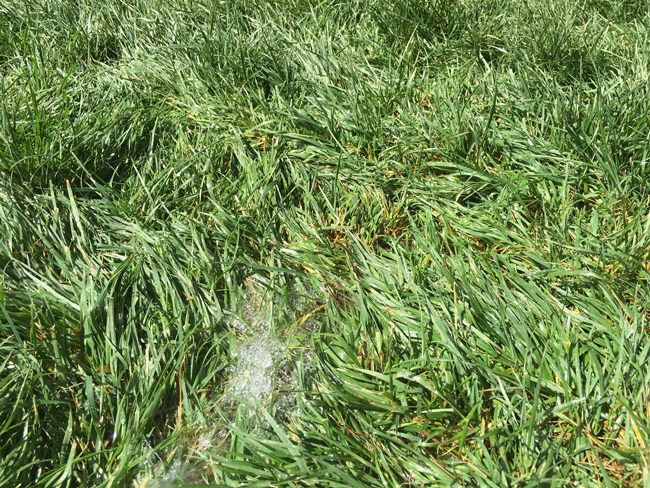 Look for any soggy spots in your lawn, areas that remain muddy even when the weather is dry. There may not be any water bubbling up, and the leak won't be clearly visible. But these wet conditions could damage your garden and grass and will certainly increase your water bill.
2. Damp or Wet Concrete
If your sidewalk or driveway get wet when your sprinklers are on, then you system isn't functioning properly. A sprinkler head is either leaking or needs to be adjusted. No one needs to water their concrete!
3. Brown Spots in Your Lawn
Another sign that your sprinkler system might be malfunctioning is if your lawn starts to develop brown spots between sprinkler heads. While this could be due to disease, if the soil is dry, then your sprinkler heads may be misaligned.
If you see any of these three signs, give us a call, and we'll check your sprinkler system.