Autumn has nearly fallen on the Tristate, and now is a great time to plant a new tree that will dazzle you with fall colors for years to come. Cincinnati and Northern Kentucky are in Plant Hardiness Zone 6, so we have chosen these five trees for TriState gardens.
1. Sugar Maple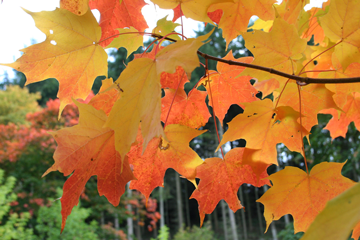 This classic fall tree flames in fall colors from yellow to orange to red. And, if you plant enough of them, you can tap them for maple sap in late winter. Maple syrup anyone? (Be warned: it takes 40 gallons of sap to make one gallon of syrup).
2. Baldcypress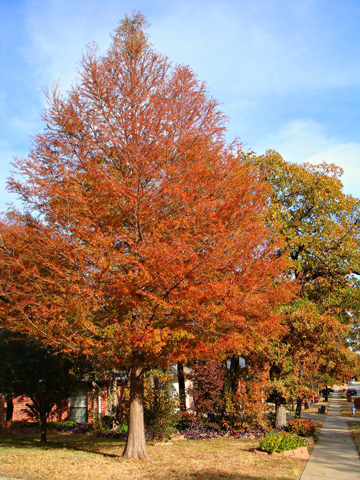 As a deciduous conifer, this unusual fall color choice offers beautiful symmetry and a striking orange-red color. Plant a baldcypress to make a statement in your neighborhood.
3. Black Tupelo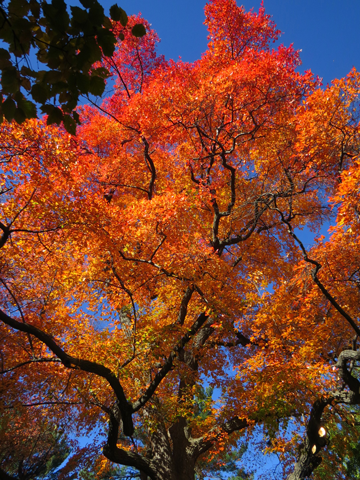 The black tupelo stands out for displaying many shades of color on the same branch. You may enjoy yellow, orange, bright red, purple and scarlet– all on the same tree. If you like surprises, this tree is a great choice. Plus, birds love it.
4. Aspen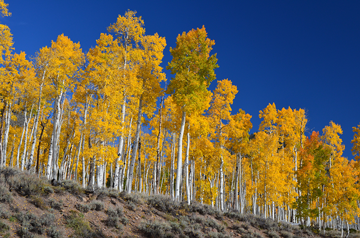 Tired of the typical fiery autumn foliage? Bring a little bit of the Rocky Mountains home with the famous aspen. A grouping of aspen trees make a brilliant, spectacular yellow display that is particularly beautiful contrasted against evergreens.
5. Japanese Maple
Japanese maple trees pack a powerful punch of color in a small package. And you can enjoy the bright color year-round. In the fall, leaves turn from brilliant red to reddish-purple. No wonder this tree is popular in ornamental gardens.