TriState Water Works: the Commercial Irrigation Company Near Me
Your search for "irrigation companies near me" may have given some disappointing results. But TriState Water Works has the irrigation repair and maintenance experience required for commercial properties.
Commercial Irrigation Needs Special Attention
Hiring an irrigation specialist for your commercial property is even more important than for residential properties. Homeowners spend time on their property outdoors and are motivated to quickly solve any problems that occur with the lawn sprinkler system. On a commercial property, smaller problems can go unnoticed until they cause significant damage.
TriState Water Works offers a monthly inspection to protect your landscaping and paving. In addition, we complete Spring Start-Up and Winterization promptly at the beginning and ending of the season.
Our commercial irrigation management clients include properties in these industries:
Office parks
Corporate centers
Distribution centers
Homeowners' associations
Hospitals
Schools / Universities
Retail development
Sports Complexes
Commercial Irrigation Pricing
Our commercial irrigation pricing is fair and reasonable. To get a customized quote for your property, give us a call at (513) 964-1250.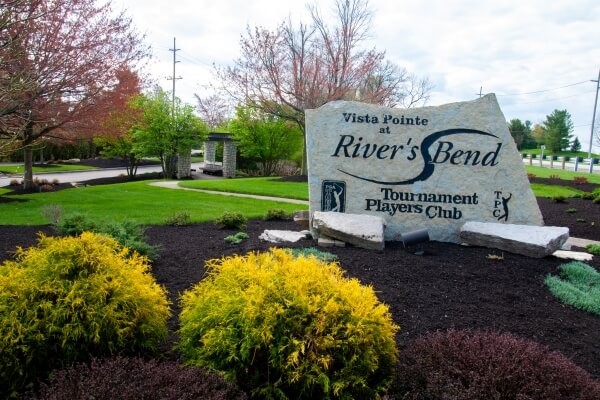 About TriState Water Works
With dozens of commercial irrigation repair and maintenance customers, TriState Water Works brings professionalism, integrity and a customer-centric approach to every interaction. We understand the importance of your green spaces staying green while efficiently using water.
TriState Water Works is a local Cincinnati irrigation company that offers Prompt & Proven Sprinkler Service.
Commercial Irrigation Repair & Maintenance Reviews
We have used Tri-State for maintaining our irrigation system since 2013 and we also had them install some outdoor lighting. We have been pleased with their work. Eric has done our recent services. He is knowledgeable, respectful and I trust him to do it right.
We have had a great experience with TriState Water Works for the past 5 years. They are always professional, prompt, and do good work. I would recommend them for anyone needing maintenance or repair of their sprinkler system.
I've been a customer for YEARS. Eric of Tri-State is the absolutely best technician in the world. Always professional and thorough!
Eric has been coming to my property for many years. He is consistently pleasant during his time here and excellent at diagnosing then repairing issues with the irrigation system on the property, many of them that I'm not even aware of. I do my best to try and schedule when he has openings if any irrigation issues come up during the season. Thanks Eric!
Eric was on time, efficient, knowledgeable, and pleasant. Happy to have found TriState Water Works!
Sean Mullarky rescued our irrigation system when we found those who installed it had not even connected part of the pump assembly. He has been there for all our problems. He is tireless and now training young men to do this job. Great service and a fine person to work with.
Have had used TriState Water Works for years. Consistently knowledgable, helpful, and reliable.
Very responsive and efficient in winterization of sprinkler system.
We've used TriState Water Works for our sprinkler system winterization and spring startup several times at two different homes and they are always excellent and professional. The most recent visit was from Nicholas who was very polite and efficient with excellent communication. Highly recommended!
On-time, clean, job done right, good price,...What else could you ask for?
Would recommend. My home has a very complex and delicate sprinkler system and TriState WW has managed it well from repairs to winterization.
On time. Courteous and efficient. We depend on Tri-State Water Works every spring and fall.
As usual the TriState service was excellent. Easily made an appointment over the phone. The Technician arrived 4 hours early, was already in the area doing other services and was able to do ours as well. Very courteous, efficient, knowledgeable. TriState continues to be an excellent service and well worth the money.
Alek serviced our sprinkler system for the end of season blow out. What a nice man. He explained everything to me as this was my first experience with an underground sprinkler system. A couple of months earlier Tim repaired a valve and also he explained what he was doing. What a great company. So much better than another company I called. TriState Water Works really cares about the customer.
We have used TriState Waterworks for several years and always pleased with their services. They are courteous, professional and always do a great job!
They are the best ever. They show up on time and always take care of business.
Everyone at TriState is excellent! I would definitely recommend them them for all irrigation needs.
Wow, wow, wow. A business that cares about the customer. What a great feeling in today's world where that appears to be hard to find. Very responsive, very helpful and very fair in pricing. I highly recommend them for any of your irrigation system needs
This company is the best!! We have never been disappointed with any aspect of TriState WaterWorks. Everyone is friendly, knowledgeable, efficient and reliable. Would highly recommend them for their unparalleled service.
They keep their appointment times or they call if running ahead of schedule
Guys were courteous and knew their stuff!
Commercial Irrigation Repair & Maintenance Blog