TriState Water Works: the Commercial Irrigation Company Near Me
Your search for "irrigation companies near me" may have given some disappointing results. But TriState Water Works has the irrigation repair and maintenance experience required for commercial properties.
Commercial Irrigation Needs Special Attention
Hiring an irrigation specialist for your commercial property is even more important than for residential properties. Homeowners spend time on their property outdoors and are motivated to quickly solve any problems that occur with the lawn sprinkler system. On a commercial property, smaller problems can go unnoticed until they cause significant damage.
TriState Water Works offers a monthly inspection to protect your landscaping and paving. In addition, we complete Spring Start-Up and Winterization promptly at the beginning and ending of the season.
Our commercial irrigation management clients include properties in these industries:
Office parks
Corporate centers
Distribution centers
Homeowners' associations
Hospitals
Schools / Universities
Retail development
Sports Complexes
Commercial Irrigation Pricing
Our commercial irrigation pricing is fair and reasonable. To get a customized quote for your property, give us a call at (513) 964-1250.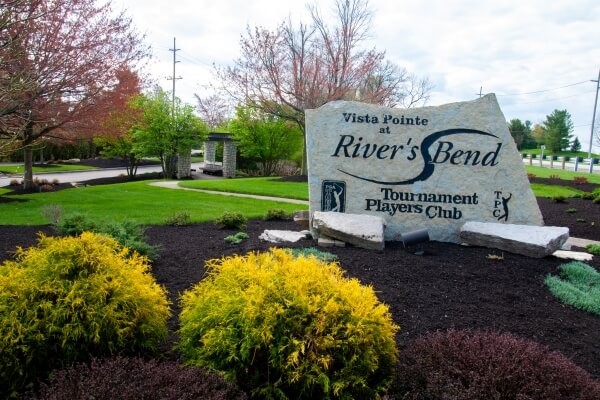 About TriState Water Works
With dozens of commercial irrigation repair and maintenance customers, TriState Water Works brings professionalism, integrity and a customer-centric approach to every interaction. We understand the importance of your green spaces staying green while efficiently using water.
TriState Water Works is a local Cincinnati irrigation company that offers Prompt & Proven Sprinkler Service.
Commercial Irrigation Repair & Maintenance Reviews
Have had used TriState Water Works for years. Consistently knowledgable, helpful, and reliable.
Very prompt and good. If there is something that you are not satisfied with, they will make it right. Very dependable.
Excellent service and communication. Our technician, Nicholas, was very professional and a super nice guy!
My irrigation system was winterized. The technician explained what he was doing and left everything neat. He was very friendly and made sure to answer my questions. I will be using this company again in the Spring to turn the system back on.
We have used TriState Water Works for about 6 years now and would not think of using anyone else. Alex came out this time and performed with excellence both in the mechanical aspect and the communication of what he did and what has to be done on start up next year. Thank you Alex.
As usual the TriState service was excellent. Easily made an appointment over the phone. The Technician arrived 4 hours early, was already in the area doing other services and was able to do ours as well. Very courteous, efficient, knowledgeable. TriState continues to be an excellent service and well worth the money.
Tristate Water Works continues to impress me. Low key, reliable and always willing to listen and respond. I have now expanded my use to their landscape lighting division and have found them to be similarly capable and responsive. They are exactly what a service company should be: competent and responsive.
If I lived in the greater Cincinnati area, and didn't work with Irrigation I would definitely give Shawn and his guys a try. They are very knowledgeable and professional people.
I can not say enough good things about this company. If you want it done right you'll make the call to them now! Eric is the man!! If you have a wiring problem (or any problem for that matter) with your system he will fix it and fix it fast!! Kuddos!! Glad we found your company!!
Alex was very professional, knowledgeable, and courteous.
I recently had Tristate Water Works out to perform maintenance on our irrigation system as well as have it upgraded. Eric was awesome and professional the entire time, even texted us a few days after install to make sure everything was running smoothly. Very happy with our new irrigation system!
TriState it is the best service I would highly recommend them to my friends and family. the service guy was very nice and answered all my questions I will be using TriState for my system
Appointment went well, as it always does. Everyone from that company has been competent, helpful, and friendly. I have nothing but positive things so say about them.
We have used Tri-State for maintaining our irrigation system since 2013 and we also had them install some outdoor lighting. We have been pleased with their work. Eric has done our recent services. He is knowledgeable, respectful and I trust him to do it right.
We have had a great experience with TriState Water Works for the past 5 years. They are always professional, prompt, and do good work. I would recommend them for anyone needing maintenance or repair of their sprinkler system.
I've been a customer for YEARS. Eric of Tri-State is the absolutely best technician in the world. Always professional and thorough!
Eric has been coming to my property for many years. He is consistently pleasant during his time here and excellent at diagnosing then repairing issues with the irrigation system on the property, many of them that I'm not even aware of. I do my best to try and schedule when he has openings if any irrigation issues come up during the season. Thanks Eric!
Very responsive and efficient in winterization of sprinkler system.
We've used TriState Water Works for our sprinkler system winterization and spring startup several times at two different homes and they are always excellent and professional. The most recent visit was from Nicholas who was very polite and efficient with excellent communication. Highly recommended!
On-time, clean, job done right, good price,...What else could you ask for?
Commercial Irrigation Repair & Maintenance Blog