Who We Are
TriState Water Works is a irrigation management business with emphasis on sprinkler system service and repair. We specialize in the sustainable use of water through sprinkler systems.
Our Mission Statement:
As the leading irrigation service provider,we are committed to giving honest, prompt and innovative services to enhance the lives of our clients.
A Letter from the President
Hello, my name is Sean Mullarkey. I am the founder of TriState Water Works. I have been in the horticultural industry my entire life, and have been designing and servicing irrigation projects for over 25 years. My certifications include: Certified Irrigation Designer, Certified Irrigation Contractor, Certified Landscape Irrigation Auditor, Certified Golf Irrigation Auditor, EPA Water Sense Partner, and Certified Rain Exchange Professional.
I decided to start TriState Water Works while I was working as the territory manager for a major irrigation wholesaler. I saw how contractors were treating their customers by providing poor service. I could not understand how contractors could be hours late for appointments, take days to return phone calls, have to make several appointments to fix a single problem and call themselves professionals. I want to make a difference; we have a live person answering the phone during working hours, all phone calls will be returned in one business day, 90% of service calls will be handled on the first visit, and we will arrive promptly for our appointments.
Conservation is a primary objective for TriState Water Works.  Wasted water is not acceptable for many reasons. Water is a finite resource, less than one percent of the earth's water is available for consumption. We are blessed in the Greater Cincinnati area to have an abundance of water while other areas of the world are having a water crisis. Click here to learn more about how water conservation can save both water and money.
I would love to hear from you about how we can help you with your water conservation or ideas you have for doing the same. Please follow me on my blog "The Water Spout" and join the community. I look forward to your comments.



About Our Team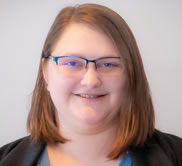 Rebecca Wright
I began as Operations Manager for TriState Water Works and Lux Landscape Lighting in February 2020. I have leadership and operational experience in many industries such as healthcare, food service, and janitorial. My bachelor's degree from Liberty University is in Business Administration.
Customers come first! I believe this is the only way for a company to be successful. Customers who are treated well keep coming back. If you do a good job, you earn referrals.
My hobbies include reading, cooking, crocheting, knitting and sewing, along with spending time with husband Dustin and my dogs Faith and Sadie.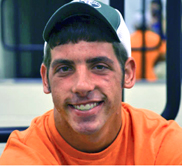 Tim Christie
I have been with TriState Water Works since July 2013. I am a Certified Irrigation Technician. During college, I worked for the Blue Ash Park District, and I graduated from Cincinnati State with a degree In Turf Science- Agronomy. I have also worked as a Golf Course Assistant. I am very interested in irrigation and am pleased to further my career in the field through my work with TSWW.
I enjoy working in irrigation because I like to solve problems and make people happy. Customer service should not be taken lightly, and when I leave a customer's property, I strive for each customer to want to use our services for years to come.
In my spare time, I like to golf, attend Reds games and look at my massive collection of baseball cards. My wife and I are proud parents of a little girl.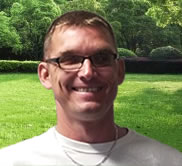 Eric Cross
I started with TriState Water Works in October 2017. I am a Certified Irrigation Technician with over 15 years of experience with irrigation service. Getting to know customers and servicing their irrigation needs is what I love most about this work.
My high school sweetheart and I have been married for 19 years, and we have four boys: Bryan, Ethan, Ashton and Dominic.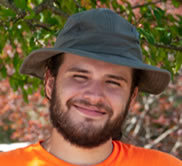 Alek Hile
I joined the TriState Water Works team in 2020 and am proud to be an Irrigation Technician. Our company is caring in a way I never imagined to be possible.
My skills at time management and project planning were developed when I was in culinary school. Over the last year, I've completed training for my new career in irrigation. I love fixing problems for our clients—I want to be on the job, because they want us to be there. We build relationships with clients and always do the job the right way.
Being outdoors hiking, camping and playing Frisbee golf are my favorite way to spend my free time. I love sharing my life with my fiancée, Raquel.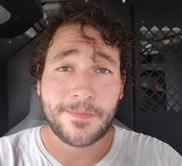 Nick Warren
I joined TriState Water Works as an Irrigation Technician in 2020. It feels like a family, working with people you can trust.
I have previous experience with residential and commercial irrigation installation and learned from industry veterans in the field. Irrigation work is rewarding and challenging. You get to solve client's problems and work with your hands. It's all right there in front of you.
Being a parent is another rewarding aspect to my life. I also play guitar and enjoy live music.