Plus Program from TriState Water Works
Sign Up to Simplify Your Sprinkler Service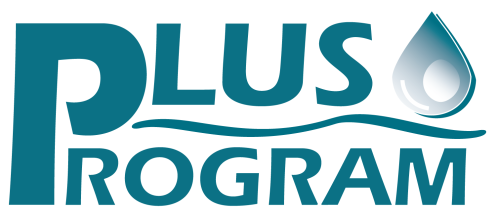 Sign up for the Plus Program from TriState Water Works for three benefits that will bring convenience to your life:
Automatic scheduling for regular maintenance appointments
Preferred pricing
Exclusive special offers
How the Plus Program Works
You sign up, and we manage your sprinkler system. It's that easy. After a regular maintenance appointment, we'll send a bill. If repairs are needed, we will get your approval before starting any work.
Joining the Plus Program is no risk. You can cancel at any time. We are confident you will see the value from the first service.
Benefits of the Plus Program
Benefit 1: Automatic Scheduling
You'll never have to remember to call or email to schedule your maintenance appointments again. We will automatically schedule your appointments at the ideal time for your system and landscaping, and we will renew your program annually.
Spring Start-up
For irrigation systems in good condition, we will get the system up and running for the season and let you know if we find any areas that need repair.
Cycle & Inspection
We thoroughly check the system for any potential issues or repairs. This is a great opportunity to investigate the system's performance. Plant growth over the spring months may require adjustments to be made.
Winterization
We use air compressors to remove water from the irrigation system to prevent freeze damage over the winter months. We make note of any potential issues we see, to repair those during your next start-up appointment.
Plus Program customers also benefit from priority scheduling for repair appointments. During our busy spring season, we'll come out within three weeks. In the summer months, we'll get to your property within two weeks. If we find any sprinkler problems during regular maintenance, we'll bring it up with you right away.
Benefit 2: Preferred Pricing
Plus Program customers always get our best pricing. We're able to plan our routes for efficiency, saving time and materials—and we share the savings with you. You're always locked in at your renewal price, even if we need to raise prices on other systems throughout the year.
Your specific price is based on the number of zones and complexity of your irrigation system. The office can give you a quick quote. It will be very competitive pricing for professional service around our area.
Benefit 3: Exclusive Special Offers
From time to time, we will offer promotions on sprinkler system innovations to our Plus Program customers. Installing these products will improve the effectiveness of your sprinkler system and possibly make maintenance even more simplified for you.

Plus Program Reviews
More Plus Program Details
The Plus Program is transferrable. If you move to another property within our service area, you can take the remainder of your service year with you (adjusted for the new number of zones). Also, the new owner of your property is eligible to adopt your previous pricing and service convenience.
And, yes, you can cancel the Plus Program at any time, for any reason. We only ask that, after you cancel, you'll need to wait a year to sign back up again.
If you're interested in the Plus Program, we encourage you to sign up. Right now, we have capacity for 100 customers, and we anticipate the program will fill up fairly quickly.
Reach out to the office by phone or email to learn more about the Plus Program and sign up.