4 Ways that Vines Climb
Choosing the right vining plant for your situation means first understanding how different vines grow. Here's a summary from the article, "Types of Climbing Vines."
Twining: Long shoots grow out of the main plant, winding around a support and hardening into woody trunks. This efficient climber doesn't require training from the gardener.
Tendrils: Wispy tendrils grow profusely and need some guidance from the gardener to grow in the right direction and on an appropriate structure. The tendrils may mass and tangle onto each other.
Aerial Rootlets: These are the fuzzy roots that grow from vines and cling to any vertical support. Pruning may be required to prevent overwhelming growth.
Hooks: Some plants get a "toehold" on their support with hooks or thorns. These need to be trained around or through the structure.
Fast-Growing Climbing Vine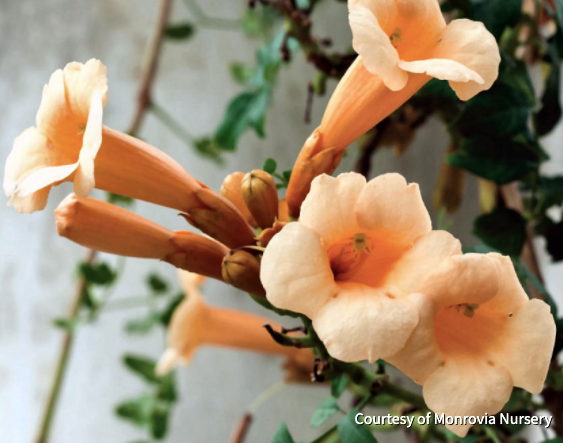 Going beyond the standard English ivy, consider the flowering Yellow Trumpetvine to quickly cover fences or arbors. It tolerates dry soils, and flowers best in full sun.
Flowering Climbing Vine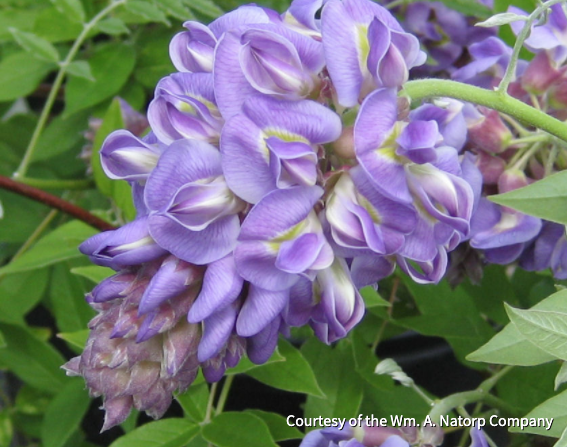 For stunning beauty and a serious "Wow!" factor, it's hard to beat wisteria. The Amethyst Falls Wisteria is a native, non-invasive option. It reaches a mature height of up to 30 feet, so it needs support from a heavy-duty structure.
Perennial Climbing Vine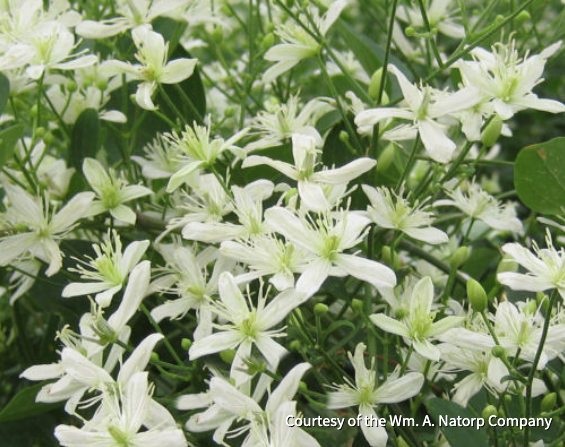 Sweet Autumn Clematis blooms vigorously and fragrantly in the fall. As a perennial, it grows larger than some other clematis varieties, reaching a mature height of 20 feet and width of 15 feet.
Bird Lover's Climbing Vine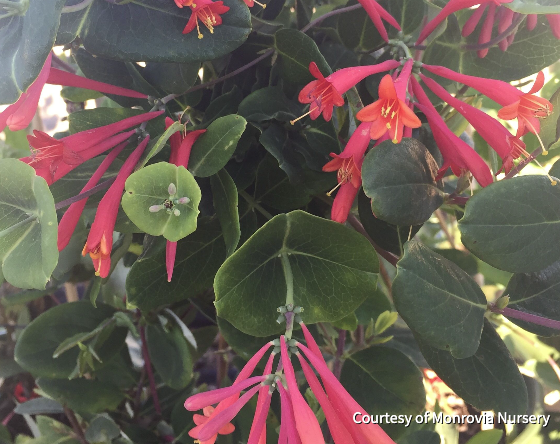 Masses of bright red, trumpet-shaped blooms on the Major Wheeler Honeysuckle attract hummingbirds in the early summer. This vine also blooms sporadically throughout the summer.
Shade-Loving Climbing Vine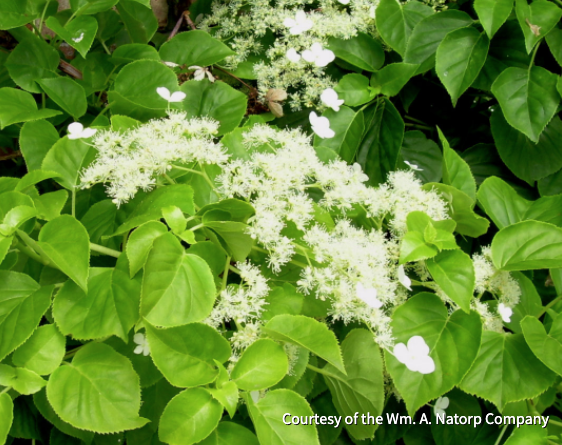 There are few hardy vines that grow in the shade, which makes Climbing Hydrangea a treasure for shady gardens. With white flowers, green foliage and yellow fall color, this vine offers interest year-round.
These five climbing vine varieties are available in the TriState from Natorp's.