These 5 Shrubs are Great Options for TriState Gardens
From Bloomin Garden Centre and Landscaping, here's some valuable information to consider when choosing a shrub species:
"Plants used for borders and screens serve several important design functions such as blocking undesirable views, separating areas in the yard, creating vistas, and adding vertical dimension to an area, among others. In recent years, increasing attention has been devoted to the function of environmental or climate control with plant materials. Properly located border or screen plants will buffer highway noise and dust, deflect wind currents away from home, cast shade in summer for cooling, and allow sun penetration in winter for heating a structure."
Ilex (Holly)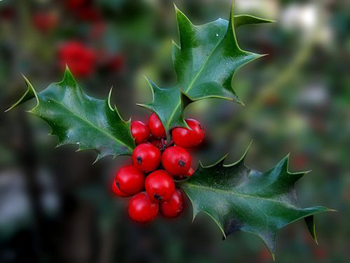 An evergreen shrub distinctive berries, holly is a festive choice for your shrub selection. Please note, you'll need both a male and female plant to see any berries grow.
Mock Orange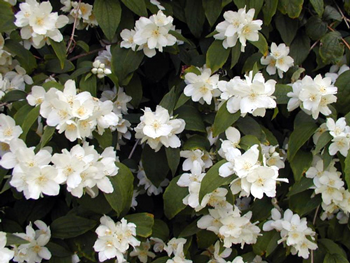 This striking deciduous shrub blooms with fragrant, white flowers.
Burning Bush
This deciduous shrub turns a flaming red in the autumn. It's easy to care for and will grow in almost any soil condition.
Thuja (Arborvitae)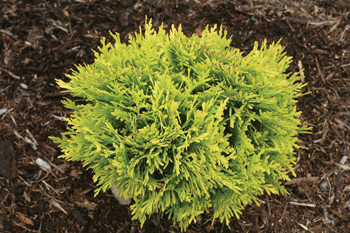 For an especially hardy and maintenance-free option, consider one of the varieties of thuja. It's an evergreen shrub that maintains its shape, resists cold and thrives in many conditions.
Flowering Quince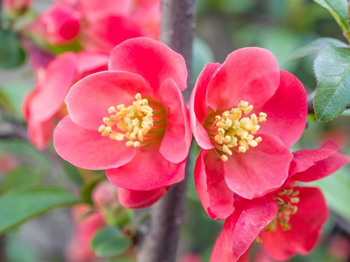 If you happen to be in need of a thorny barrier, the flowering quince can take the sting out of your decision. This deciduous shrub is one of the first flowers to bloom in late winter/early spring.