Fall is the perfect time for many outdoor projects, like trimming bushes, lawn maintenance and scheduling your lawn sprinkler winterization. It's also the perfect time to plant a new tree. If you've been eyeing a spot in your garden to become a stunning new focal point, consider some of our favorite ornamental trees. Jackie Carroll answers the question, "What is an ornamental tree?"
"Ornamental trees are grown for their aesthetic value and the sheer enjoyment of having them in the garden. They may have outstanding flowers and fragrance, an interesting shape, colorful or unusual bark, excellent fall color, or a combination of these and other features. Most gardens have room for at least one small ornamental tree, and some can accommodate two or three. They add framework and structure to the garden, and provide at least a little shade. They also make great background plants for shrub and flower borders."
Paw Paw Tree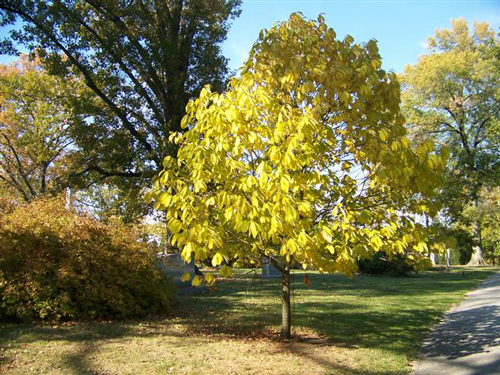 The paw paw was once obscure and mostly found in forests. But horticulturalists have taken a new interest in the fruiting tree, and there's even an Ohio Paw Paw Festival. It's a great native addition to your landscape, along with being a true conversation starter. Learn More about Paw Paws.
Summer Cascade Weeping River Birch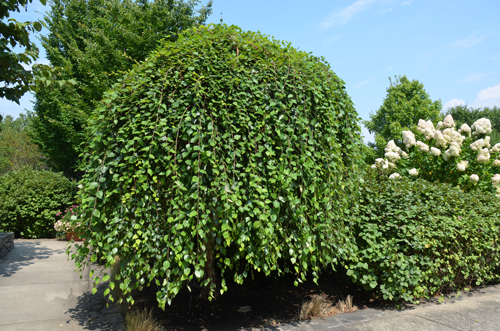 This small weeping river birch variety grows 6-10 feet tall and makes a beautiful focal point next to an ornamental pond. It naturally grows into a bush shape and requires staking to achieve the look of a tree. Learn More about Summer Cascade Weeping River Birch.
Rose of Winter
Rose of Winter turns heads, as it's one of the first trees to bloom, sometimes as early as February. As an evergreen, it provides lovely green foliage year-round.  Learn More about Rose of Winter.
Lavender Twist Redbud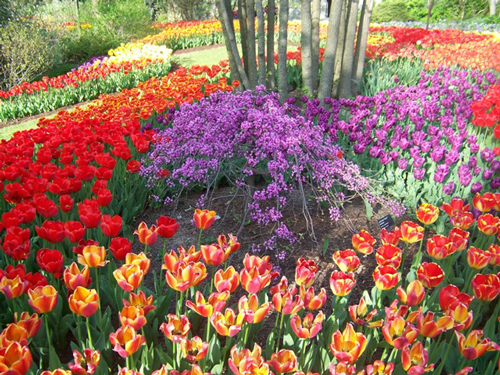 Redbuds are one of the most prevalent ornamental trees, and the Lavender Twist variety is familiar yet unique at the same time. It's particularly small, growing from 3-6 feet. Here you see one growing at the Cincinnati Zoo and Botanical Gardens. Learn More about Lavender Twist Redbud.
White Fringe Tree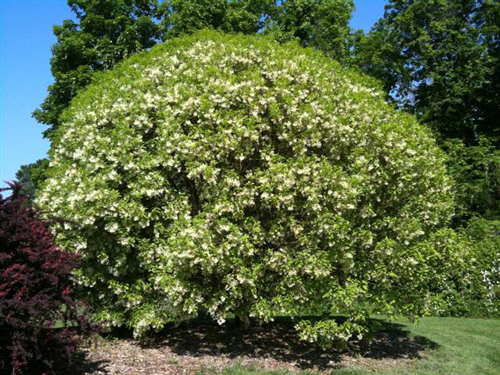 This is the ornamental tree for all seasons. It features feathery white flowers in the spring, followed by a purplish fruit. In autumn, enjoy brilliant yellow foliage.It grows 8-15 feet tall, but features a broad canopy. Learn More about White Fringe Tree.
New trees need frequent, thorough watering. When you plant a tree, we would be glad to help assess if your current sprinkler system configuration will supply enough water. Give us a call at (513) 964-1250 or send an email.