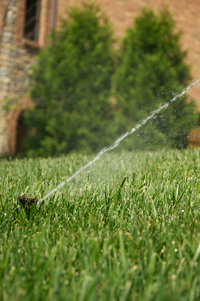 An important part of your home irrigation system's spring maintenance is to perform a backflow test and repair. TriState Water Works is certified in the State of Ohio to test and repair lawn sprinkler backflow devices. Here are the benefits:
Benefits of Certified Backflow Testing
Ensures your house drinking water remains safe, protecting you and your loved ones health
No need to have a separate contractor test your back flow, you can have TriState Water Works service your irrigation equipment and test and repair your sprinkler backflow device
Can be combined with other sprinkler service work to save you money and time by only needing to schedule one appointment
Our Sprinkler System Spring Start-Up Packages start at just $75, and include backflow device testing and repair, along with service and repair to your overall sprinkler system. Call us today at (513) 964-1250 to schedule an appointment.