Call Now for the Best Sprinkler Start-Up Appointment Times
2020 was an active year for TriState Water Works, and spring 2021 promises to be the same. We want to give the best service possible to our loyal clients, which is why we suggest you call to schedule your Spring Start-Up now – (513) 964-1250.
Getting on the schedule early allows you to choose the most convenient date and time for your Irrigation Spring Start-Up. When the early spots fill up, there's a risk that your sprinkler system might not be ready if we have an unseasonable hot or dry spell. And after the winter weather lately, we can all hope for warm sunshine to come soon!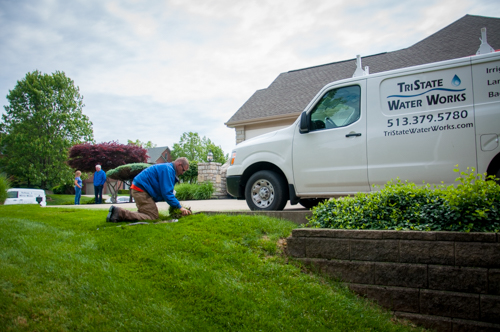 Sprinkler System Start-Up Packages and Pricing
You'll notice a modest price increase this year. Please see our Sprinkler System Spring Start-Up Service page for the most accurate packages and pricing. We strive to keep our prices reasonable and are confident you'll be pleased with our Prompt & Proven Sprinkler Service.
Ready to start planning for spring? Contact us to make your Spring Start-Up Appointment.