Working Outdoors and Loving It: How TriState Water Works Builds Our Culture
When we hire a new irrigation technician for a job in Cincinnati, our goal is to develop your expertise and qualifications from Apprentice to Journeyman to Master. From there, your career can move into several areas, including Operations, Training, Sales and Irrigation System Design.
Because of our dedication to the success of our employees, we are very careful about how we build our team. New employees need to believe in our culture and values and put as much into the job as they can get out of it.
Jobs Cincinnati: Irrigation Industry Standout Award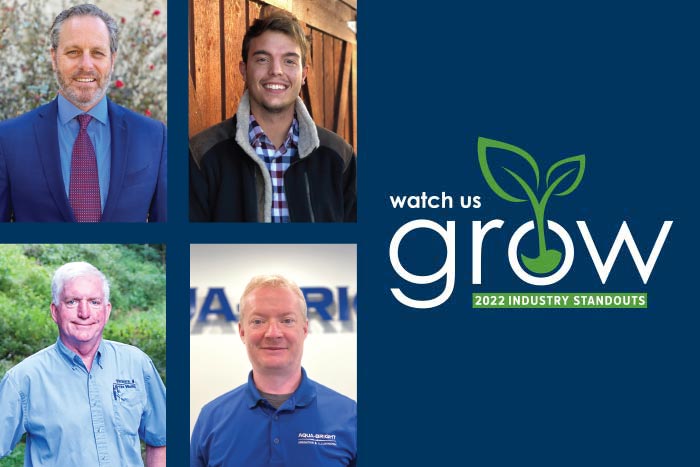 Our founder and owner, Sean Mullarkey, recently won a Watch Us Grow 2022 Industry Standout award for empowering employees. In his interview with Irrigation and Lighting, he outlined our onboarding process:
Once new employees are brought on, there's a new apprentice training program waiting for them to guide them toward a full career in the industry. "We needed skilled technicians and needed a way to fast-track them to be independent workers," says Mullarkey. Originally, he had new hires follow established technicians on the job to learn through osmosis, but then he determined that to get the results he wanted, he needed something more structured.

So he worked with his team to build a 90-day training program that organizes a new set of skills to take on over the course of each 30 days. Every segment builds on the last with an 80-page manual that he compiled out of his company's standard operating procedures.

"At the end of each 30 days, we sit down and review what they've learned over that time," he says. "It's not just technical skills. It's also soft skills like what it means to be to work on time, interpersonal skills, how to communicate well."

He and one of his earliest employees began writing down those best practices and gathering them from early in his company's history to keep their work consistent. Each practice is about a page long. If they run longer, he breaks them down into a separate procedure.
Other winners were from Las Vegas, Alabama and Maryland, but TriState Water Works focuses on outdoor-loving people looking for jobs in Cincinnati.
Jobs Cincinnati: TriState Water Works Career Ladder
We call our career path a Career Ladder, because we want you to grow in the outdoor trades, always reaching for more skills (and higher pay). Check out the video to learn what it means to move from Apprentice to Master and beyond.
Watch the video: TriState Water Works Career Ladder – Choose a Career with No Limits
Jobs Cincinnati: How We Train Our Technicians
Training isn't only for career advancement in your job. Cincinnati-area customers also need high-quality irrigation service. Our top Core Value is being Customer-Centric. The work we do at TriState Water Works is important, and it needs to be done by experts.

Watch the video: How We Train Our Technicians
While we do irrigation maintenance and repair, our friends over at Paramount Lawn + Landscape have information on sprinkler system installation in Cincinnati. Our training program sets you up for success in all areas of irrigation.
Jobs Cincinnati: TriState Water Works Core Values
"Like a family" is the most common way our employees describe the work environment at TriState Water Works. We care for each other, support each other… and even like each other! And all of us are dedicated to living our core values:
Customer-Centric
Professional
Integrity
Teamwork
Unceasing Improvement
Are you searching for "jobs Cincinnati?" Do you love the outdoors? Check out our Career Portal and Contact Us.